Living Area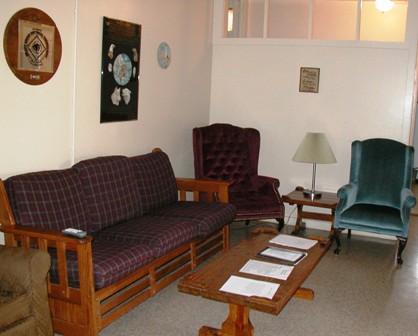 Bedroom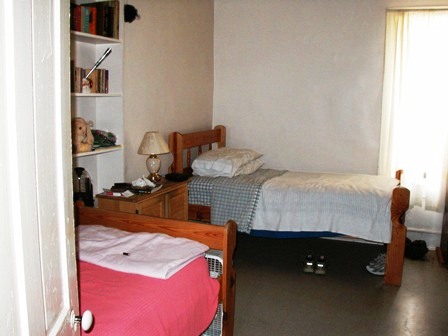 One of our Bedrooms, 2or 3 Clients per Room
Our Van
providing transportation to Meetings and Jobs inside the City limits
Lighthouse. Inc. is a non-profit residential
rehabilitation center.

The program opened in 1974 with twelve
residential beds for men.

Funding is received from the Alabama
Department of Mental Health. the Cullman
County Commission and private donations.
The philosophy of treatment is based on the 12
Steps of Alcoholics Anonymous. Clients
participate in the program of Recovery
Dynamics. Residents receive individual
counseling, group counseling and attend inhouse
12-step meetings.

The program lasts 90 calendar days.
Transportation is available to community based
meetings of AA and NA including annual
Roundup meetings. Clients participate in relapse
prevention and recreational activities as well as
local shopping trips.

Referral is provided to outside agencies such as
Alabama Vocational Rehabilitation Services for
vocational evaluation and placement. Other
community services are utilized and based on
individual needs. During recovery the clients
receive nutritious meals and live comfortably in
a homelike environment.

Clients are introduced to local employers and
employment agencies to assist them in their job
search. Transportation to and from the job within
the city limits is provided. Upon employment
residents assume responsibility for room and
board based on a sliding scale.

ADMISSION CRITERIA
Applicants must:

Have completed a 28 day treatment in the last year
Be male and 21 years of age or older.
Have a recent (less than 6 months old) psycho-social assessment with a primary diagnosis identifying them as alcohol
and/or drug dependent.
Have a social security card or a computer
printout from the Social Security office and a
picture ID.
Be free of all mood altering chemicals at the
time of admission.
Agree to drug screening.
Pay an admission fee.

FEE'S AND THINGS NEEDED:

Admission $125.00
Room and Board (sliding scale)
The Program lasts 13 weeks (90 days)
You need clothing (about a weeks worth)
Towels and Washclothes
Personal Hygiene item (can't contain any
alcohol)
Laundry Soap
Alarm Clock
You can have a little cash for snacks, cold drinks
and tobacco products.



Our Gazebo
Designated Smoking Area
Closed in Porch
Indoor designated Smoking Area
FIRST STEPS
Submit a psycho-social assessment to the Lighthouse, Inc. to get on our waiting list.
Our Waitinglist is updated daily.
Our Mission
Classroom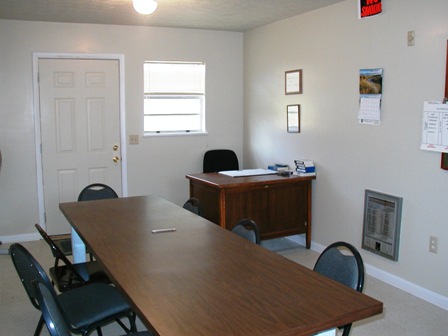 Here is where you learn Recovery Dynamics
Lighthouse. Inc.is a non-profit residential
rehabilitation center that treats the problems
resulting from alcoholism and drug addiction.
The goal of the program is to return individuals
to their community as clean and sober productive
members of society.